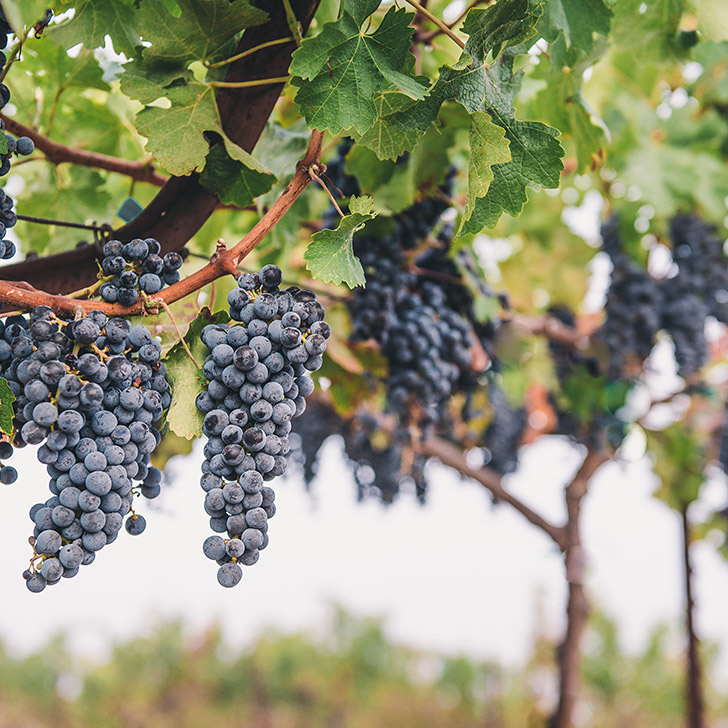 Sonoma County
Tasting Frei Brothers Reserve wine is to embark on a journey. Each sip takes you to a moment and a place that is unlike any other. It is the synchronicity of location, soil and climate that gives a wine its soul. Good winemaking begins in the vineyard, during the growing process. With a deep respect for the land and an understanding of the nuances of each place, we're able to make wines that are the quintessential expression of a given grape's place and potential.
We grow our grapes in three special regions in California's Sonoma County: the Russian River Valley, Alexander Valley and Dry Creek Valley. Although these growing regions are located just a few miles apart from one another, each is unique in its micro-climate, soil composition and terrain.
Sonoma County has been our home for more than 125 years. The October 2017 wildfires were among the most devastating in our history. We want to thank everyone for their support and well-wishes – it has been tremendously helpful for everyone in our community. Our thoughts and prayers go out to all our Napa and Sonoma neighbors who have suffered losses. We are enormously thankful to the firefighters and emergency responders who worked tirelessly to keep our communities safe.
To help provide relief to those affected by these fires, our winery has donated to the following organizations. Please join us if you can.
Sonoma Community Foundation: http://www.sonomacf.org/support-resilience-fund/ American Red Cross: http://www.redcross.org/local/california/northern-california-coastal/wildfires-response-october-2017