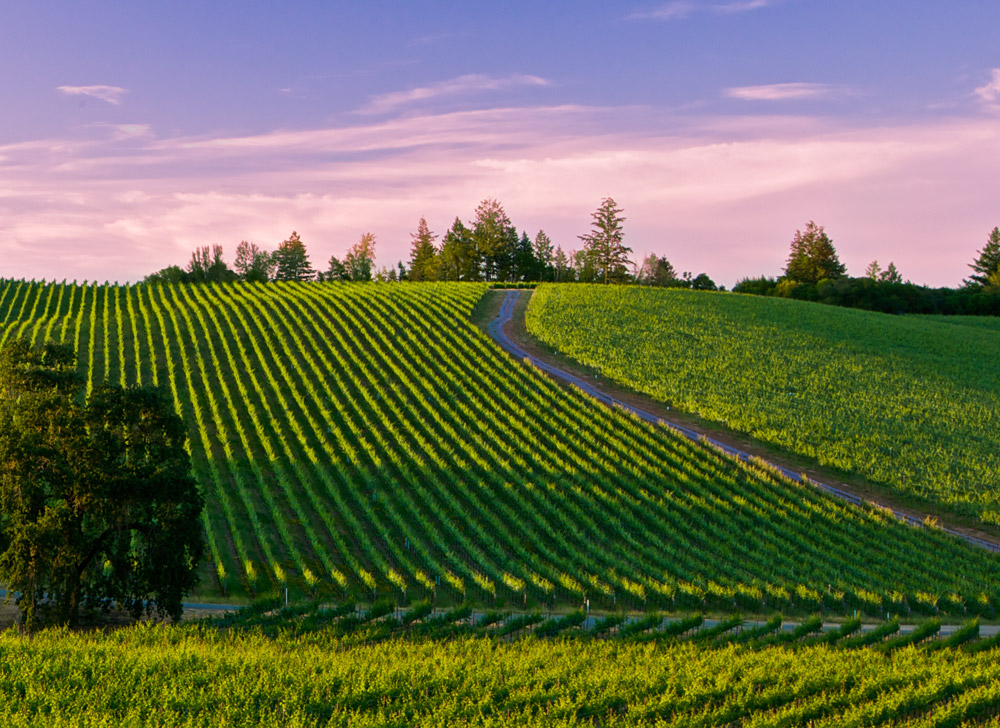 Russian River Valley
The Russian River Valley appellation in central Sonoma County surrounds the Russian River as it turns west near Healdsburg to flow into the Pacific Ocean. As a result of volcanic activity millions of years ago, ash later fused with sandstone to form a fine loam called Goldridge soil. Further west, the clay-based Sebastopol soil was formed by erosive run-off from the Sonoma Mountains. The benchland vineyards closer to the river have mostly alluvial soil.
Gaps in the coastal mountains allow cool fog to funnel into the valley each night and temper the day's heat. The result is a dramatic variation in day-to-night temperatures—sometimes as much as 40°F—which promotes crisp acidity and excellent balance in the grapes. The Russian River Valley's long growing season enhances the flavor and aromatic qualities of cool-climate varieties, including the grapes for our Frei Brothers Reserve Chardonnay, Sauvignon Blanc and Pinot Noir.